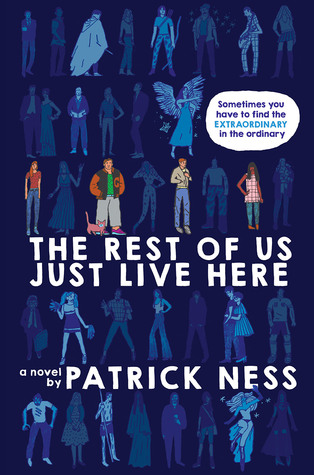 Mini Review: 
The Rest of Us Just Live Here by Patrick Ness
Rating: 4.5/5
I loved this book. It was a great way to kick off my Goodreads book club (YA Kingdom Book Club). The overall premise was very creative and I really enjoyed reading this.
Main Characters: Mikey, Jared, Mel, Henna, Meredith, Nathan, Satchel
Characters: 8/10
-sassy and sarcastic
-great relationships
Writing: 9/10
-creative writing style
-style kept me engaged
Plot: 9/10
-very creative, diverse concept
-very nice plot progression
Enjoyability: 8/10
-so much fun
-some dry parts
Fun Fact: Patrick Ness named Henna and Jared after people that he had met!