Top 5 Wednesday
Hi it's Sean! I'm going to be doing another TOP 5 WEDNESDAY topic today!
Creator:
https://www.youtube.com/user/gingerreadslainey
BOOKS SUGGESTED TO ME THAT I LOVED
5.)
Miss Peregrine's Home for Peculiar Children
This was recommended to me by my uncle. The book was out of my comfort zone but he couldn't stop talking about how good it was! Finally I agreed to give the book a try, and while I didn't love it as much as he did, I still really enjoyed it.
4.)
Miracle on 49th Street 
This book is a basketball book by one of my all-time favorite authors, and even though I would've eventually read it, my cousin was the one who pushed me to read it. She had called it her favorite book, and I just couldn't wait any longer. The book itself was definitely not my favorite like it was for her, but the book inspired and influenced me a in very amazing way.
3.)
Divergent
A few years ago, this book was flying around my 5th grade class like crazy! Everybody was reading and obsessing over how good this book was. I finally received the box set as a gift, and instantly marathon-ed the series. It was even better than I expected, and I am seriously considering rereading the series.
2.)
The Lightning Thief
During 5th grade this was the other book that was exploding in popularity. I was one of the last people in my class to pick this book up, but I think I loved this WAY more than all of the other kids. Even though they all enjoyed the book, this was the book that really sparked my interest in reading! The sassy characters and awesome writing style were the key points that made me fall in love with this series as much as I did.
1.)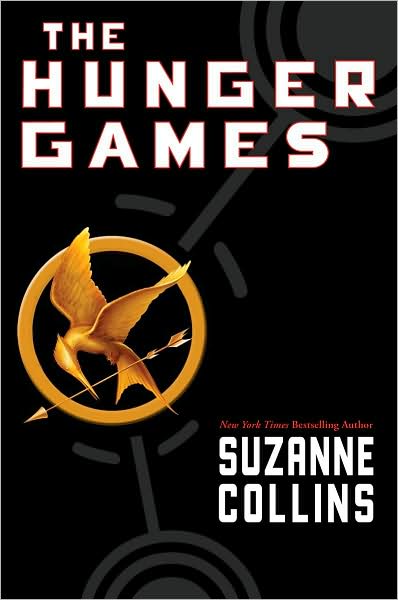 The Hunger Games
…sigh…. The Hunger Games…. This book was recommended to me by my father, who absolutely adored the series and its movie adaptations. This was my first dystopian book, and since I loved it so much, dystopia become my favorite genre for quite sometime. For me, this was the original (and perfect) dystopian, and this book will always have a special place in my heart. Even if "Mockingjay" was kind of a let down….
-Sean, kingdombookblog