I have decided to do this tag since it is halfway through 2016. The version this year is slightly different, and I prefer last year's, so I will be doing last year's version instead.
I tag:
Iman: https://mugglesandmundanes.wordpress.com/
---
THE QUESTIONS:
Best book you've read so far in 2016
This book was one of my most anticipated releases of last year, and it didn't disappoint. The action, twists, and character development kept the book interesting the whole way through.
Best sequel you've read so far in 2016
Obviously, this one would be my favorite sequel if it was my favorite of the year as well.
New release you haven't read yet, but want to
This book has gotten so much positive hype, and I can't wait to get to it.
Most anticipated release for the second half of the year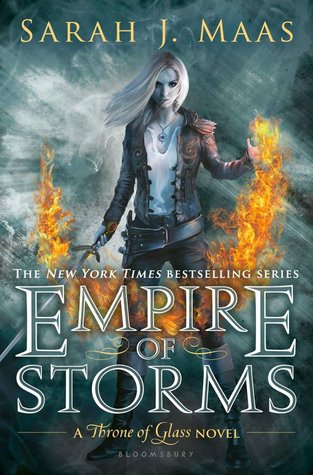 After the mind blowing 3rd and 4th installments that I read recently, I am in high anticipation of this book. I have almost unreachable expectations for it as well.
Biggest disappointment

This book definitely was a let-down after the explosive 1st and 2nd books, and even though it wasn't necessarily bad, I definitely didn't love it.
Biggest surprise

This book was such a surprise when it became my 3rd favorite book of all-time, considering the 1st book wasn't anything amazing.
Favorite new author (Debut or new to you)
Regardless of how much I enjoyed the Last Star, Rick Yancey definitely earns this "award" for his amazing trilogy.
Newest fictional crush
I don't really ever have fictional crushes. XD
Newest favorite character
Tim from Sick Boy is possibly my favorite character of all-time. He has such a positive outlook on troubling things, and I am so proud of my old Social Studies teacher for creating such an amazing character.
Book that made you cry
I never really full-on cry, but I definitely teared-up at the end of this book.
Book that made you happy
This was such a fun and up-beat sequel, and I already miss Ryan Dean and his crew.
Most beautiful book you've bought or received so far this year
This cover is just so STUNNING!
Books you have planned for the rest of the year

I set myself a goal of 5 books that I would have to read by the end of the year, and these are the two I haven't gotten to yet. The other ones were Half Bad, Cinder, and the 5th Wave.
---
-Sean, kingdombookblog